The Mindful Relief group coaching program
New program starting January 12, 2021
Twelve weeks of empowering insights and techniques
Do you struggle with pain in the neck, back, IBS, fibromyalgia or headaches, lasting for six months or more?
Do you experience that the effect of treatments does not last?
A major reason for the scientific and public awareness around mindfulness is its well-documented effect on chronic pain. Mindfulness has been shown to help through many neurological mechanisms.
The problem
Unfortunately, many people experience that the meditation techniques do not work for them, or even that the pain gets worse.
For meditation to be effective as pain relief or support in healing pain, you must take into account the following:
Understand clearly why you are meditating
Be aware of any possible post-traumatic stress disorder
Find techniques that work for you
Know how to deal with challenges in your meditation
Take the time to master the techniques
Practice mindful movement
Give the techniques long enough for the nervous system to change
Leni Torvbråten, Web editor for the Oslo City Council
Tords combination of knowledge and agreeability is unbeatable.
What you will learn in the program: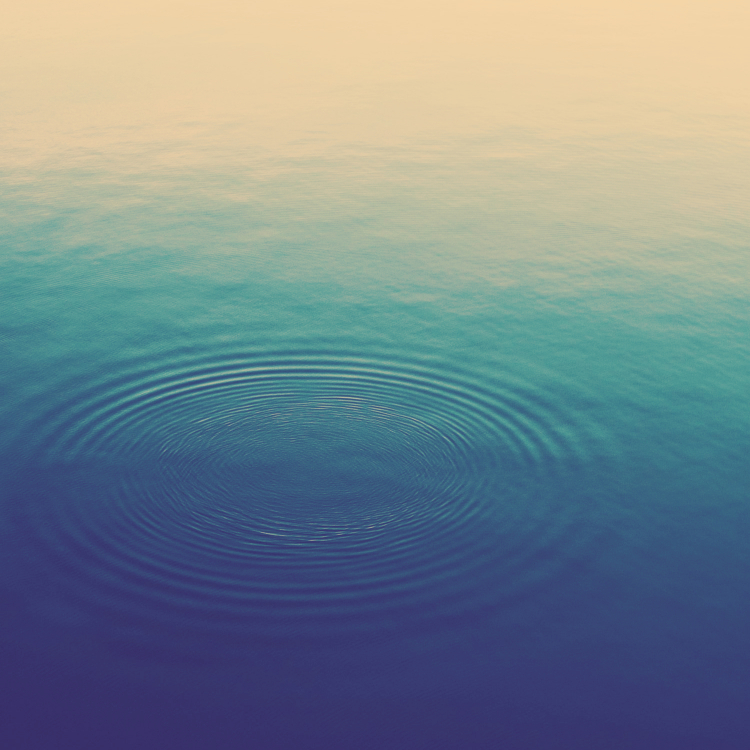 In this program, you will learn how to make mindfulness work for you as a relief and support in your daily life. You will learn practical exercises, empowering applications and game-changing perspectives to greatly improve the quality of your life.
Understand your pain.
Know pain, know gain. All pain is real. However, the more you understand pain, the less you will hurt. Pain experiences are constructed in response to dangers and threats in our bodies and influenced by our thoughts, beliefs and context. This knowledge is an important key to recovery.
Why practising mindfulness helps for chronic pain.
If you can't stop the waves, learn how to surf. By directly strengthening the attentional skills of concentration, sensory clarity and equanimity, mindfulness restructures the brain and helps the nervous system to work better. The result is that you experience less discomfort, pain and suffering, more joy and satisfaction, more insight into yourself, and more power to make your life better.
Working with and around trauma.
Although the world is full of suffering, it is also full of the overcoming of it. Trauma is an event or series of events that is so stressful that it makes us feel overwhelmed, helpless and often fundamentally insecure. In some cases, it can be created by prolonged emotional strain or stress. If you have had traumatic experiences, you will learn how to take specific precautions when meditating.
Avoid common misconceptions about meditation.
No, you don't need to stop thinking. Most mindfulness techniques are simpler than many people think. If you have tried it before and believe you failed, you did not receive proper instruction.
Find your own mindfulness power tool.
Choose from the 30+ techniques of the Mindful Relief toolbox. Mindful Relief is based on the Unified Mindfulness System, which contains a universal library for training attention. This library is a structured catalogue of all the contemplative techniques in the world. Within it, you are sure to find mindfulness techniques that suit your personality, interests and skill level. You will also learn how to deepen, widen, sharpen and accelerate any practice you choose.
Explore and discover your personal mindful movement practice.
Motion is lotion. By gradually and mindfully increasing exposure to stresses, you can learn to move in a way that improves your pain. You will learn to do this at your own pace. The important point is to move, whether it's by regular walks, simple stretching or yoga, dancing, strength training, or just tumbling on the floor with your kids.
Learn how to integrate mindfulness into your life.
Embody mindfulness principles through self-care. The fundamental ground for this program is friendliness; friendliness to others and fundamental friendliness to ourselves. To care for ourselves, we need to work with our boundaries. That includes protecting our attention, and nurturing what is positive, wholesome, and growing better in our lives.
This program may be for you if:
You understand the value of practice to have a better life. Mindfulness is strength training for the brain, and actually makes it grow and change in many, many ways.

This training takes a certain amount of time and effort.The good news is that most people experience results from their mindfulness practice with only ten minutes every day. With the proper guidance, the investment in time pays off exponentially the more you practice. If you can't be disciplined, be smart, as Shinzen Young says.

You don't expect a magical pill to to fully and permanently take away all your pain. Although there is a lot of science to support the medical treatment of chronic pain with mindfulness, chronic pain is always complex. Just as complex as you and me. And pain is, and will always be, a part of human life.

However, in this program you will learn many techniques, approaches and perspectives that will help to relieve and improve your pain, and the quality of your life. For the rest of your life. That I can guarantee (see below).
You haven't had recent mental illness. Mindfulness is a good adjunct, but not an alternative, to psychotherapy. Although mindfulness is surprisingly powerful, this power can make underlying conditions worse.

If you do have a history of mental illness, there is still a possibility that you may participate in the program. Please discuss it with your physician and/or therapist and let me know by email. Teamwork is always a good thing when dealing with complex health issues.
Anonymous hospital physician, Norway
Mindfulness has been a good tool for me to help me deal with my pain. With personal guidance from Tord over several weeks, I have gotten a better understanding of the technique as well as help with motivation. He gives specific and simple tips that can be used everywhere and anytime!
The Mindful Relief group coaching includes:
90 minute class every week, hosted by Tord Helsingeng. Together we embark on a journey where you learn to apply the powers of mindfulness and the discoveries of recent pain science. There will be guided meditations and Q&A providing insight and encouragement into all questions and challenges related to mindfulness and pain.

Classes are every Tuesday at: 9am Pacific / 12pm Eastern / 5pm London.

It is always recorded and available in the group, so if you can't attend, you can always catch up on any call. There will also be audio-only recordings if you want to listen to them on the fly.
Clear text material of all techniques, with precise explanations and easy to follow steps.
Private 1-1 with Tord Helsingeng for individually tailored meditation coaching and to speak confidentially about your personal challenges. As a group coaching member, you get a complimentary half hour private session every 2 weeks.

Private Facebook Group for support, encouragement, and celebration of progress. Feeling connected to other people in a meaningful way helps us build resiliency in the face of chronic stress and pain. Tord is there almost daily to answer questions and facilitate meaningful and nurturing discussion.

The group will be open to support you also when you are not a part of the program any longer.

Unlimited email-support during the coaching program, and three months beyond it.
Your commitment
Attend most of the classes, and listen to the recordings of the classes you missed
Practice at least 10 minutes of meditation either sitting comfortably or lying down; all or most days of the week
Pracice at least 10 minutes of mindful movement suited to your situation; all or most days of the week
Practice mindfulness in daily life at least three minutes; all or most days of the week
Attend the 1-1 coaching sessions
60 day money back guarantee. If you are dissatisfied with the program in any way, you will be 100% refunded.
Join the program
Register for the Mindful Relief coaching program today. The program starts November 2, 2020.
EUR 345 | NOK 3840
[wlm_stripe_btn sku=1603394967 button_label="Join Mindful Relief Group Coaching" pay_button_label="Pay" coupon="1″]
Supporter
Enroll in the program while supporting the scholarship of someone with less resources.
EUR 470 | NOK 5220
[wlm_stripe_btn sku=1603394802 button_label="Join as a supporter" pay_button_label="Pay" coupon="1″]
Scholarship
In a difficult spot? Click here to apply for a scholarship.
My personal guarantee
Your needs and values are at the heart of all guidance
Kindness and interaction are the basis of all my teaching
I follow a high ethical standard
The teaching is trauma-sensitive
I refer further when I see my limitation. In case of severe mental problems, I will refer to a psychologist
I stay up to date on the science in my fields of expertise – research on mindfulness and meditation, body therapies, pain science, and pedagogy
Testimonials
Gunn Engelsrud Ph.D, former physiotherapist and professor at the Norwegian Sports Academy
Tord is very professional, knowledgeable and present in his teaching. He is sociable, a good listener and easy to work with. I give Tord my best recommendations.
Marius Blomstervik, muscle and joint therapist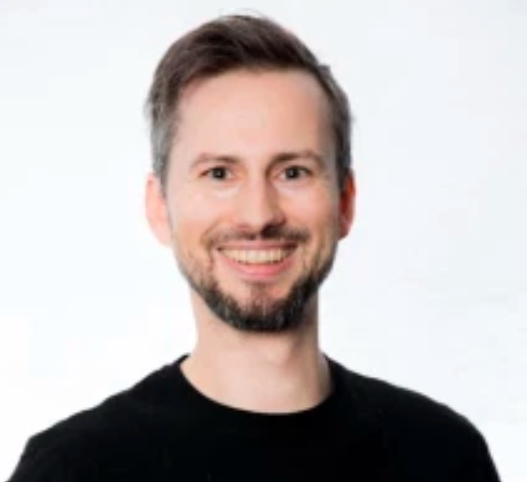 Tord's course in pain science was a pleasure throughout. With many surprises, realizations and clarification of what pain really is.
Thomas Malmer Berge, lawyer at the Ministry of Justice and Public Security
Tord adapts the personal guidance to the problems you encounter in everyday life. He is open and listening, and answers all questions thoroughly and thoughtfully.
Ann Levin, coordinator of psychiatric care housing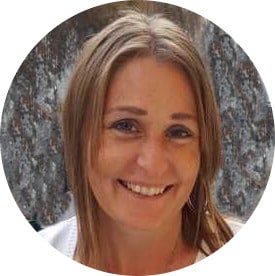 The techniques are easy to acquire and use. They have helped me to find rest in a stressful everyday life and to deal with difficult situations.
Sigvard Mytting, student at UiO
More calm and clarity is invaluable in the face of everyday stress. I now experience that greater presence gives me more and better choices in everyday life. Tord has solid and broad experience and is an accomplished teacher. I recommend him highly!
Lars Augensen, computer consultant and father
Tord er en innsiktsfull og vis lærer. Jeg anbefaler ham på det varmeste til alle som søker å nå neste nivå i praksisen sin, og ser frem til flere kurs.
Sunniva Sandanger, general manager at Nyskolen in Oslo (Primary school)
Very inspiring and at the same time unobtrusive. We highly recommend Tord's communication skills and insightful mindfulness training
Inger Lise Weedon, pensioner
I would highly recommend Tord, and am sure you will not find a better therapist.